Match Report: West Ham shut Chelsea down in frustrating Premier League clash
Chelsea faced West Ham United at London Stadium on Saturday's early kick-off, losing their fourth match of the campaign. An early Hammers goal allowed the hosts to defend their lead right from the beginning, as the Blues were simply unable to find the needed answers to their questions.
The hosts started the game brightly, leaving Chelsea with a thumb in their mouth as Marko Arnautovic opened the scoring for the Hammers after just six minutes of play.
Passive, sluggish defending from the Blues allowed the Austrian midfielder to break through with a simple one-two with Manuel Lanzini and fire his first goal for the club, as easy as you like. Just like against Newcastle last weekend, Chelsea had it all to do here.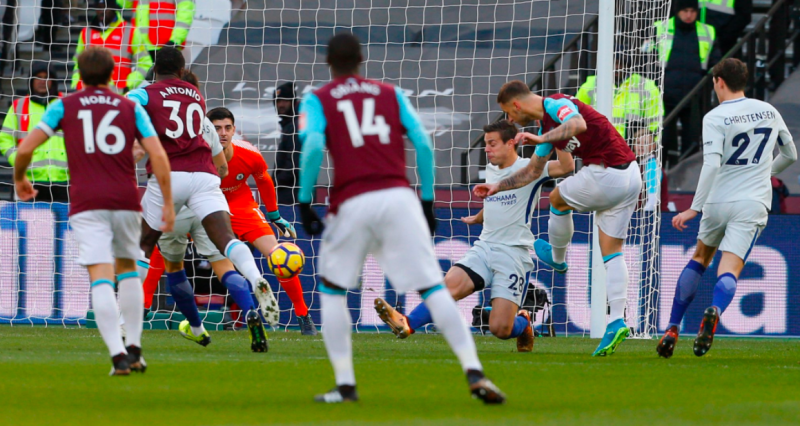 Alvaro Morata, who was a doubt ahead of the game due to a muscular problem from the pre-game training session, was closed off most of the time as crosses from Cesar Azpilicueta and Davide Zappacosta rarely found their target. N'Golo Kante went closest with his long-range effort which was saved by Adrian, which pretty much explains how tight West Ham have kept their defence throughout the game.
With the half-time coming to its close at 1-0, Antonio Conte didn't hesitate to shuffle the pack. The Italian brought on Pedro, taking off poorly performed Tiemoue Bakayoko and switching the formation to 3-4-3.
Chelsea had finally cemented their place on the driver's seat, but with West Ham defending their sacred lead with all eleven men, it was not going to be easy. Cesc Fabregas didn't go far with his diving header which was blocked just in front of the goal, with Zappacosta also going close with a curling effort from the edge of the area.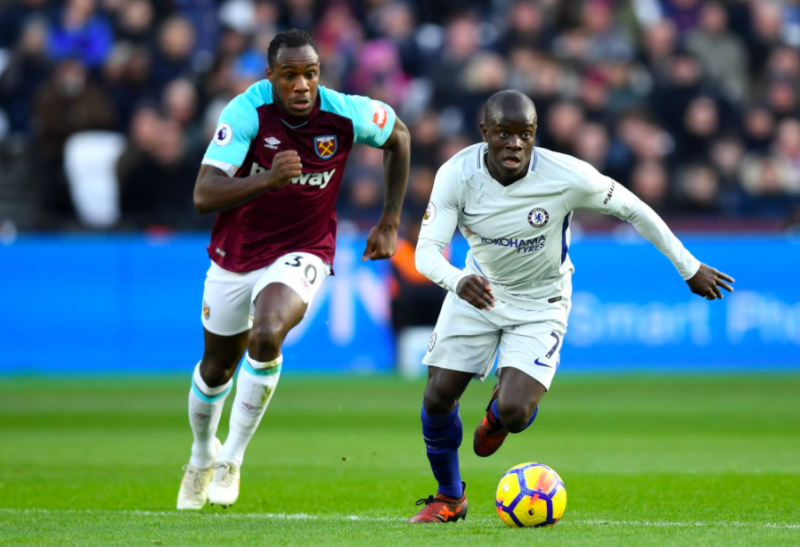 Luck was on our side at times though as well. West Ham could have earned themselves a penalty from a clear Andreas Christensen hand-ball, but somehow it went past unnoticed by Anthony Taylor.
Chelsea had completed all of their subs already after 65 minutes, as Conte had brought on both Willian and Victor Moses, replacing wing-backs Zappacosta and Marcos Alonso, who is now one booking away from a suspension following a yellow card.
With 10 minutes left to be played, Chelsea were still yet to have a clear goal-scoring chance that we could be looking back at like 'damn, wish we had scored there'. Conte relies so strongly on his structured tactics that when there's a situation that needs pure creativity from the players, we rarely get the results we need. Ball possession, passes were all in our favour, but you don't complete come-backs with those.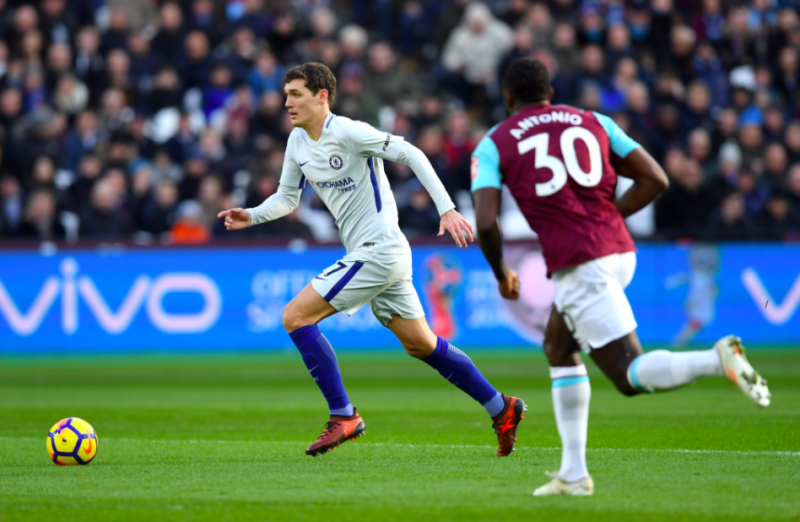 The better chances began to fall on our path, but only when the time was already running out. Kante chipped the ball through for Morata, whose first-time volley hit the side-netting. Soon after that, Eden Hazard had his first shot of the game, but blasted his left-footed strike just over the bar from a smart Morata lay-off.
Despite a whole five minutes of added time, Chelsea were unable to get even close to an equalizer. Parking the bus and playing time was everything that West Ham did after the opening goal, and the Blues have no one but themselves to blame for not getting back into the game in time.
The match finished 1-0 for the hosts, who claim their first victory under David Moyes this season. Chelsea remain on the third place in the league standings, but could be taken over by fourth-placed Liverpool should they win Everton in tomorrow's Merseyside Derby.
Chelsea travel to Huddersfield Town on Tuesday, as the Blues try and bounce back from today's abysmal performance. Retaining the title is slowly becoming a task too difficult to complete for the Blues…