Match Report: Alvaro Morata, Marcos Alonso lead Chelsea to 2-0 victory over Brighton
Chelsea returned to Premier League action on Boxing Day after a small Christmas Break from football. The Blues hosted Brighton and Hove Albion, who were promoted to the top-flight last season. Despite an uninspiring first-half, Chelsea's Spanish stars turned the game around as goals from Alvaro Morata and Marcos Alonso led the hosts to a deserved 2-0 victory.
The game began surprisingly slowly from the Blues, as the visitors had it easy handling Chelsea's early pressure. Tiemoue Bakayoko received a few great goal-scoring opportunity, but missed the target twice from inside the area.
Another great chance for Chelsea arrived on the 25th minute mark, as Cesc Fabregas pinned a brilliant ball through for Victor Moses at the back-post. The Nigerian, however, was not able to direct his half-volley away from the keeper, and Ryan had no trouble saving the effort.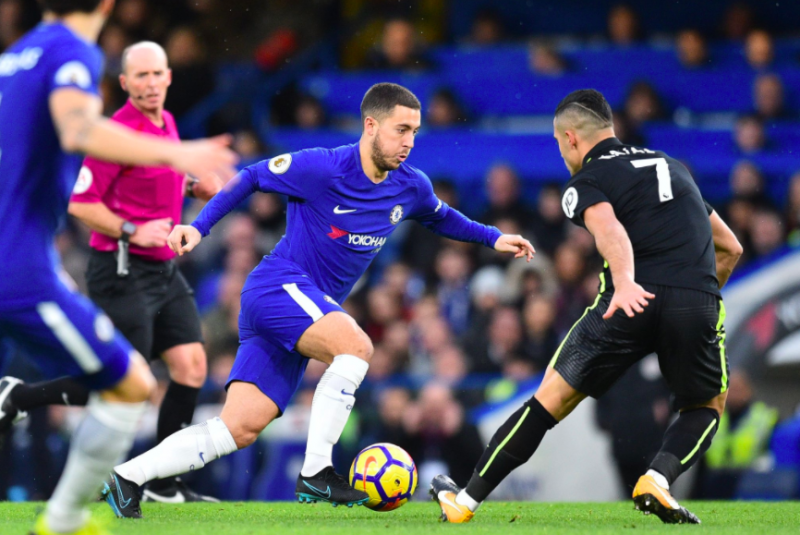 Chelsea were seeming very hopeless and easily predictable coming to the end of the first half. An underwhelming first half, but things were turned around quickly on the second.
Chelsea struck in-front only minutes after the beginning of the second half, as Morata headed in the opener from Cesar Azpilicueta's cross – a trademark goal from the Spaniards.
The goal really lifted up the spirits of the team, and it wasn't for long until we found another one. Fabregas' corner was brilliantly met by Alonso, whose header directed the ball into the bottom corner of the net.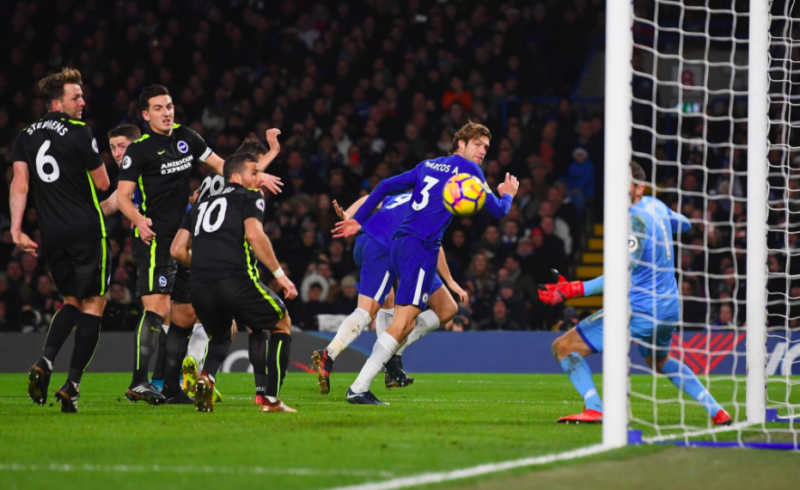 Despite some great chances and wonderful link-up play between Morata and Eden Hazard, Chelsea were unable to find the third of the game. Hazard went the closest as his effort got cleared off from the goal-line.
Hazard and Morata link up well, with the former driving beyond the Brighton defense and laying off a sublime back-heel which Bakayoko can only spray wide of the post. 2-0. #CFC pic.twitter.com/0SpVu4YbMT

— Chelsea GIFs (@ChelseaGIFs) December 26, 2017
As the hectic December schedule is only becoming more hectic, Antonio Conte took no risks and decided to rest his three key players, brining off Hazard, N'Golo Kante and Morata as the game looked set and matched. Willian, Michy Batshuayi and Danny Drinkwater all got to play for around 20-25 minutes.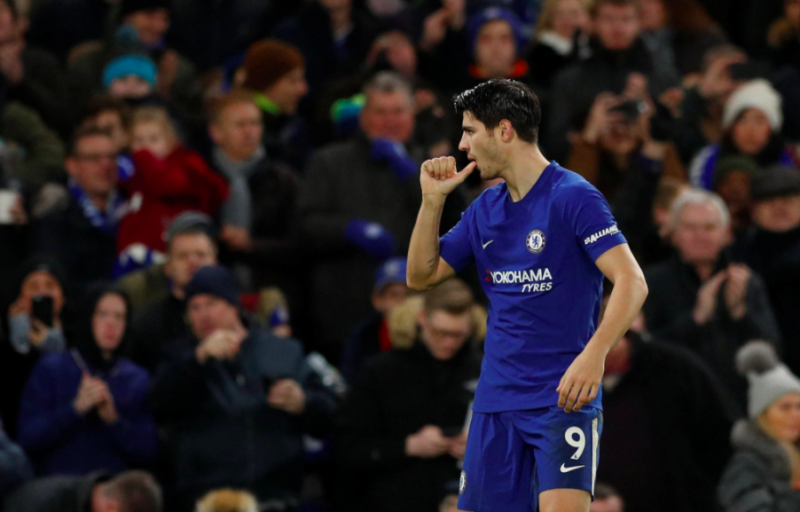 The full-time whistle was blown, and Chelsea had returned to winning ways! The Blues close the gap between them and second-placed Manchester United to just one point after the Red Devils dropped another two points in a 2-2 draw against Burnley.
The Blues will face Stoke City in their next game, played already next Saturday, as Conte will be looking to lead his side to another win at the Bridge. See you then, COME ON CHELSEA!