Chelsea so far this season have had plenty of the ball, got into the final third and made some decent chances.
Yet after 5 games, they have a paltry 5 goals. That's because their shot conversion is an astonishing 6.2%.
You can see the full chilling graph made by the Athletic embedded here: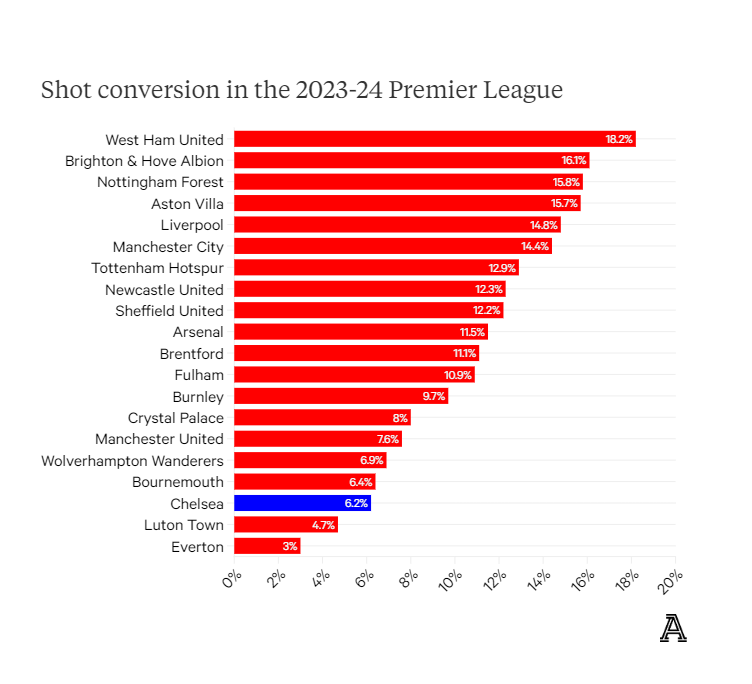 What can Chelsea do about this? Well the first priority is clearly to stop taking low percentage shots. But it certainly doesn't feel like we're taking hopeless pot shots like Luton and Everton, the only teams below us.
In fact, there are times when our players are passing instead of shooting. What is really letting us down is not an excess of shots from range, just an exceptionally poor conversion of the decent chances we're actually creating.