It's a battle that we're used to seeing on the pitch, but now Pep Guardiola and Mauricio Pochettino could be going  head-to-head for a world star.
Man City are, whether we like it or not, streets ahead in terms of recruitment at present, and the hope is that this will soon change from a Chelsea point of view.
Throwing good money after bad and seeing what sticks isn't a way of working that's sustainable, and the quicker that Todd Boehly realises, the better.
Once the make up of the squad for 2023/24 has been agreed upon, players have come and gone and Pochettino has got down to business, the difference to the past year should be night and day.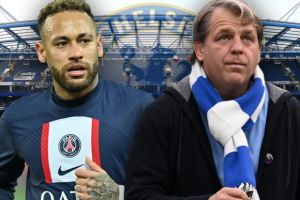 Chelsea need to be at the front of the queue again for the biggest players if and when there's a conversation to be had, though they will still face competition as they claw their way back to the top table.
One player that's been linked with the club is Paris Saint-Germain superstar, Neymar, a player that still managed 15 goals and 13 assists during 2022/23 – per BBC Sport – despite his injury concerns.
Whether he's right for the club is a moot point at this stage, though his availability should, at the very least, be of interest.
Particularly as L'Equipe have reported that Guardiola has spoken with the player personally to understand whether a switch to Man City may be an option.