Raphinha is being strongly linked with a move to Chelsea this summer, enough so that we're going to take a look at his numbers, and why Thomas Tuchel might be interested.
Sky posted up his major attacking numbers, and he's towards the top for all of them.
You've got to remember that he's playing for Leeds, where the quality around him is limited.
You can see them all in the image embedded here: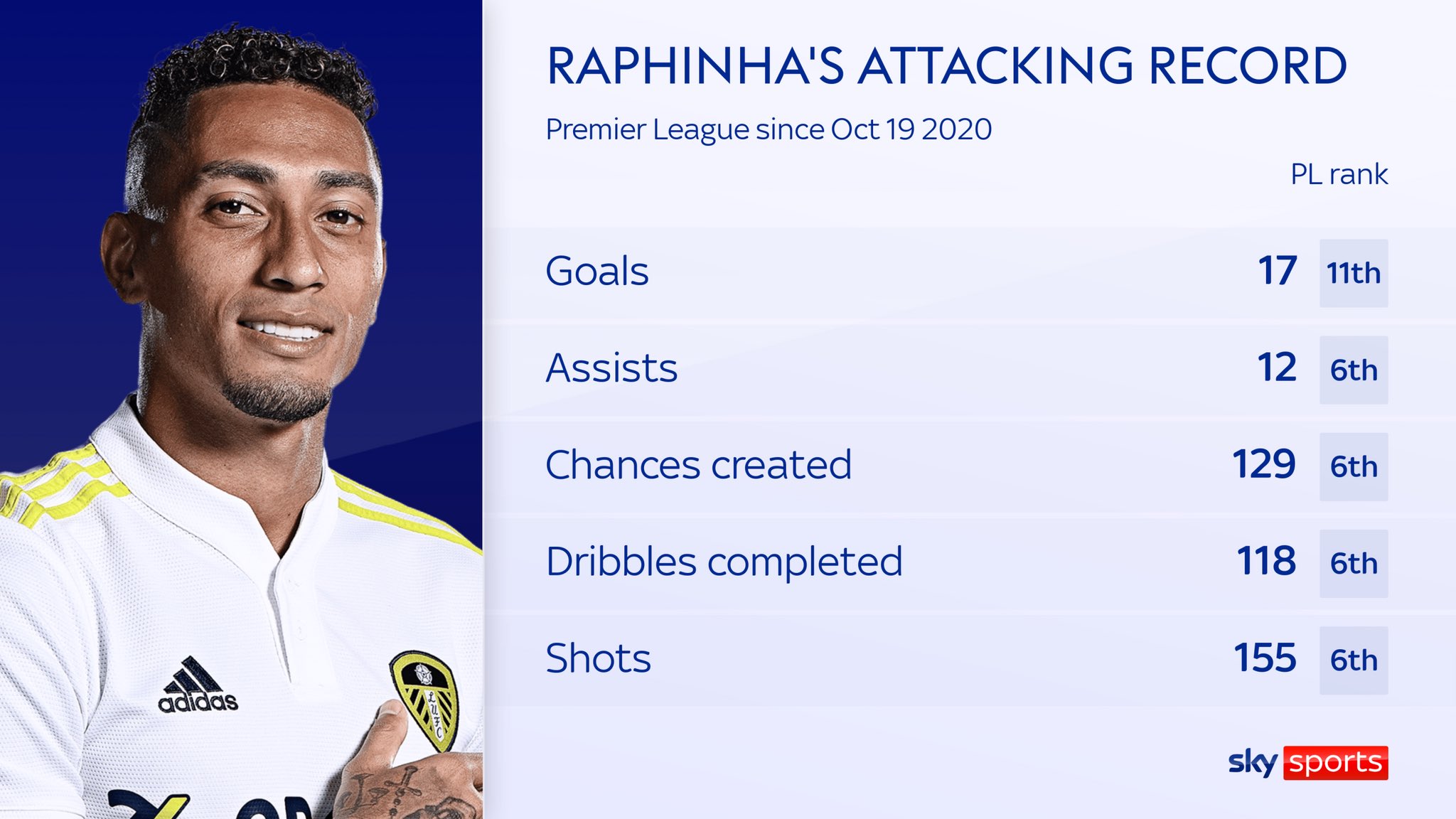 His "high intensity sprint" numbers are also through the roof, as you can see here: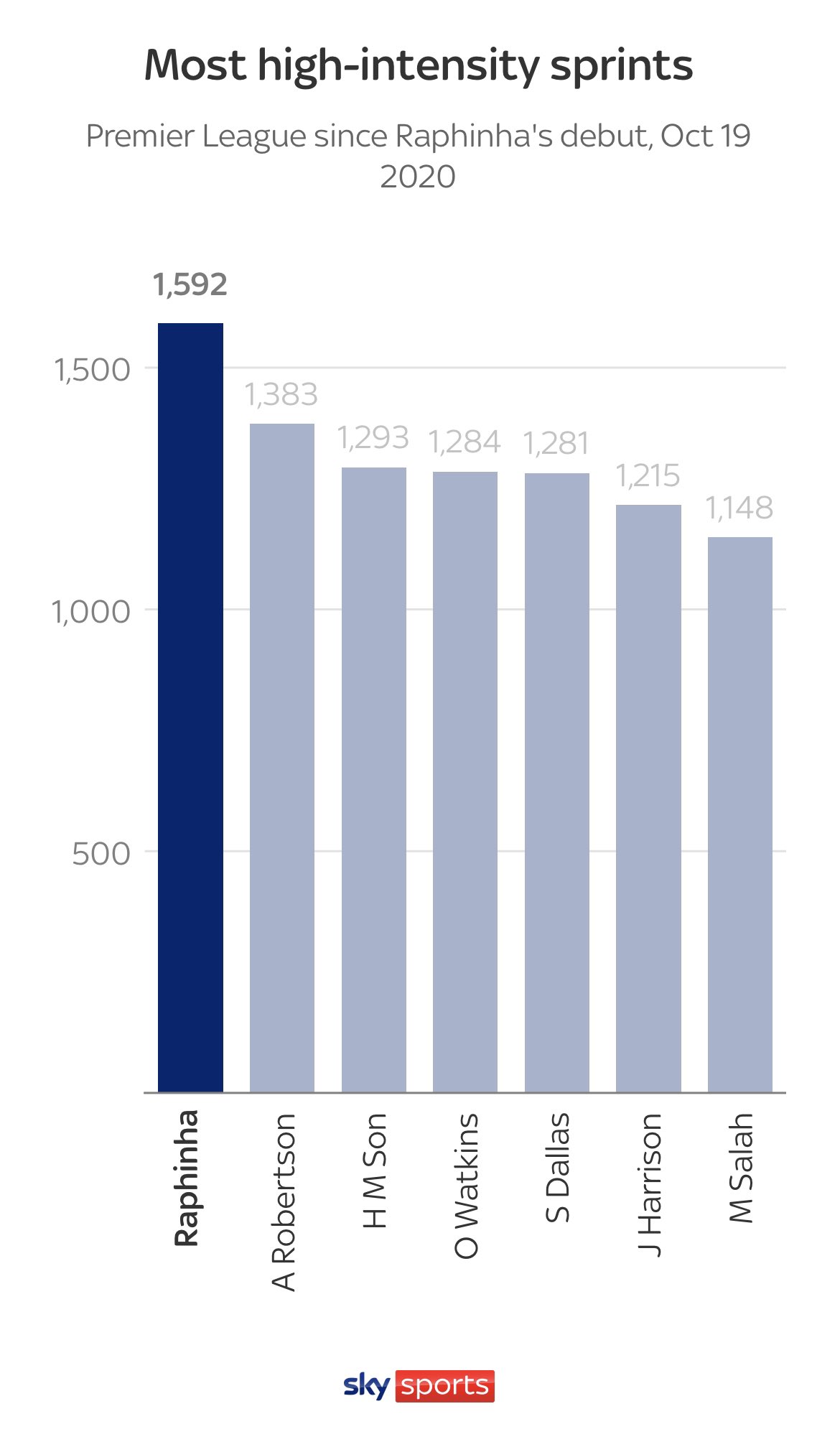 Add all those things together, and we might just have the perfect man for Thomas Tuchel.