Antonio Rudiger has left Chelsea, and he's certainly leaving a massive hole in the team behind him.
The defender was a colossus in the last two years, and any replacement has their work cut out.
We compared the Germany international with reported target Max Kilman of Wolves to see how they match up.
You can see their face off in defensive stats in the image embedded here: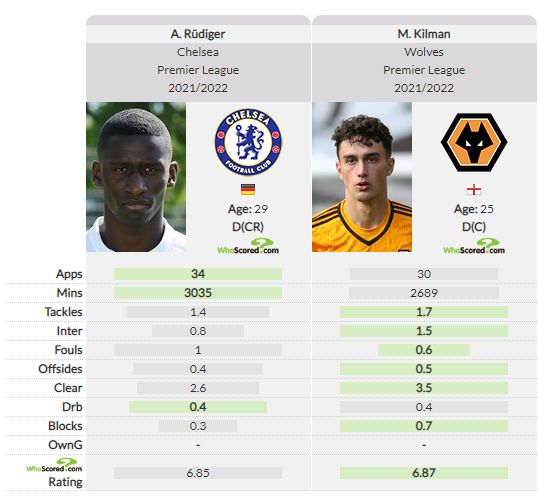 As you can see, Kilman had a higher season rating overall, as well as making more blocks, clearances, interceptions and tackles per game.
Of course that doesn't tell the whole story – Wolves play more defensively than Chelsea so all their defenders will have greater numbers on those stats – but it's certainly promising for fans wondering if Kilman is any good.
The former futsal star is known for his ball skills too, so we wouldn't be missing out on anything in that area either.
Something to consider, without getting your hopes up too much…