Everyone is looking to be first to get to congratulate Todd Boehly on taking over Chelsea, and one of club's sleeve sponsors has really jumped the gun here.
Trivago today posted some congratulations on the new owner – a little prematurely.
Maybe it's because they have stood by Chelsea through the sanctions, while main shirt sponsor Three asked for their logo to be removed from the club's shirts, but they've clearly angling to earn the fans' affections.
You can see the Tweet in the image here: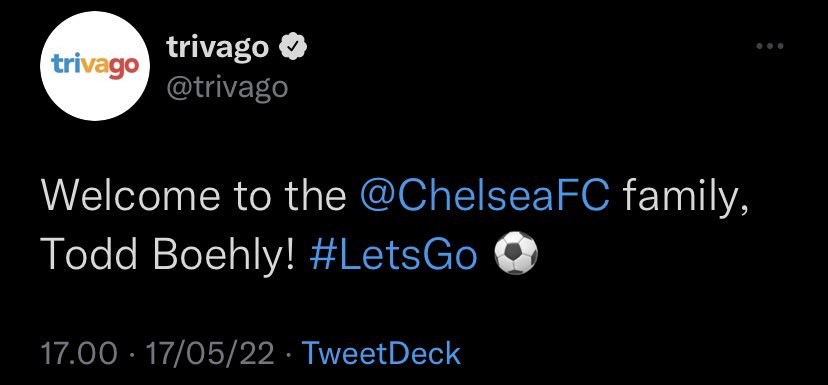 They have since deleted the Tweet.
Update: Trivago have deleted their post.🤦‍♂️

Another bizarre day in the Chelsea sale saga.

— Ben Jacobs (@JacobsBen) May 17, 2022
The sooner this sale is over, the better. There are quite a few people embarrassing themselves now.