Chelsea won the Champions League this season, so nobody is complaining too much, but their lack of a top striker was a glaring weaknesses that cost them time and again.
Timo Werner was the worst culprit, and a look at his numbers compared to Europe's most lethal young finisher Erling Haaland tells you everything you need to know.
You can see the full comparison in the image embedded here: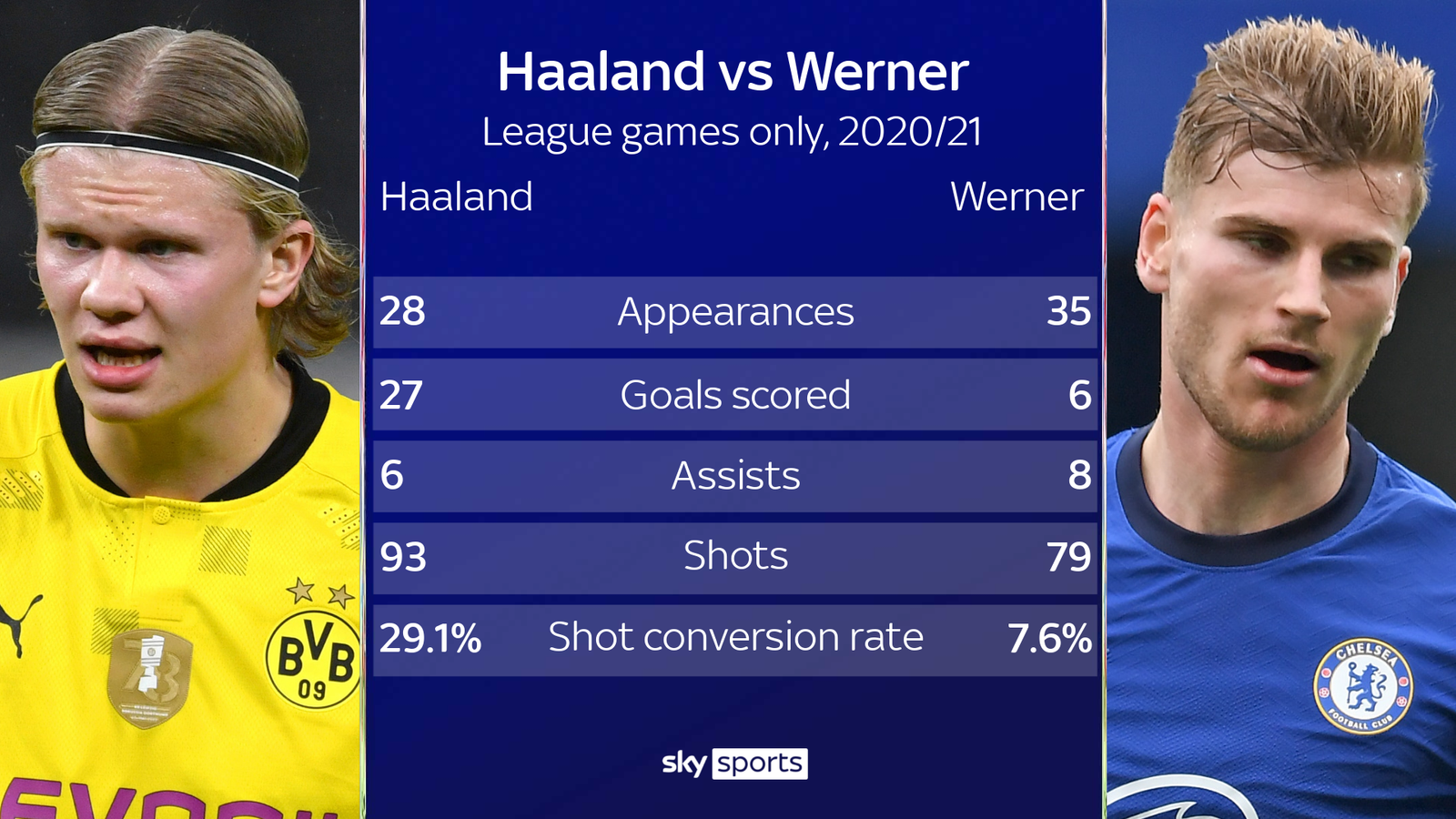 29.1% against 7.6% shot conversion. That's the number that needs to change for Timo if he wants to score the quantities of goals required to play up front for Chelsea.
Or, we could just sign Haaland…