Some smart stats man on Twitter (@MarcusBr22) has been comparing midfielders across Europe's top 5 leagues, and he's come up with some interesting data for Chelsea fans.
Looking at how the best players compare both in defending and moving the ball forwards, he's found that Chelsea's top man is not Kante as one might expect, but actually N'Golo Kante.
You can see the chart in the image embedded here: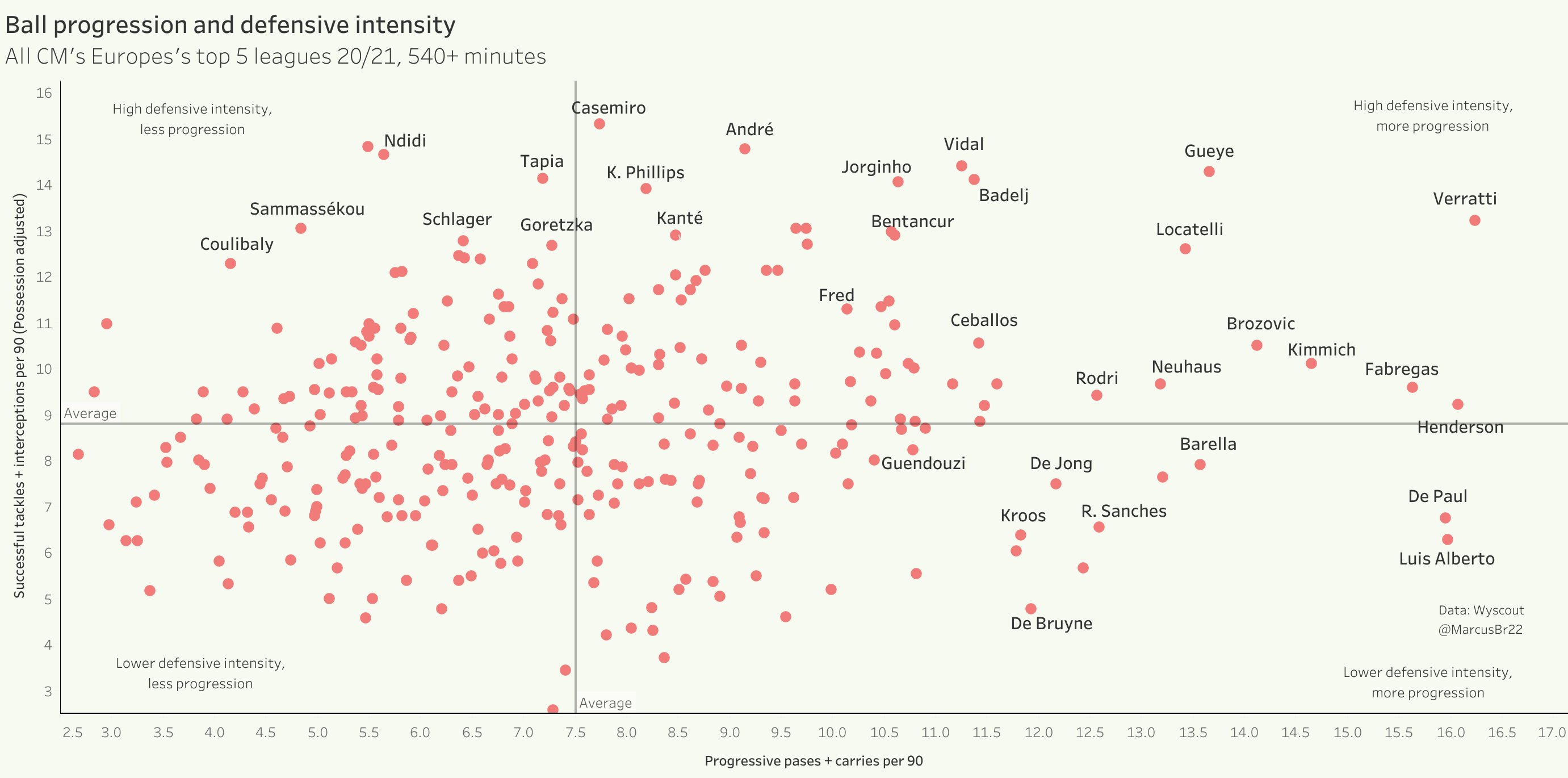 You'll see Jorginho in a vaguely top right area, meaning he's above average for defensive contributions and for "ball progression."
Kante has slightly fewer numbers defensively, and a decent chunk fewer ball progressions.
We don't think that Jorginho is really Chelsea's best midfielder – far from it – but the fact that he's up there in both sides of the game shows that maybe there's more to him that some give him credit for.