Ask Chelsea fans how they felt about Alvaro Morata leaving and they will probably tell you that they danced around the sitting room the moment the transfer was announced. Most Chelsea fans had lost patience with the big man at that point.
The reaction to Eden Hazard's departure was, obviously, the opposite. Fans moped for months as his departure grew more inevitable.
There is one man who thinks the same about both of them however: Marcos Alonso. The left back posted the following memory on his Instagram story: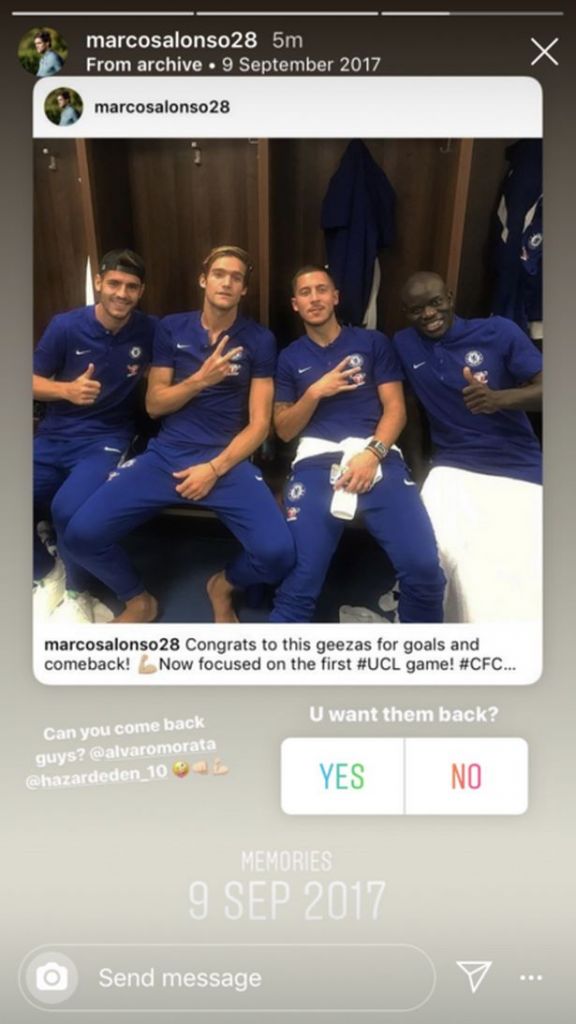 Just two years ago… we were all so full of hope!
Perhaps Alonso is hoping for a move to Madrid so he can rejoin his departed mates?
More Stories about

featured