Looking at this Sky Sports graphic of Chelsea's position in the league through the season, you can pretty much see the story of our campaign mapped out.
From the highs of the spring to the point where it looked like our manager would be sacked we went through it all this year.
You can see the image here: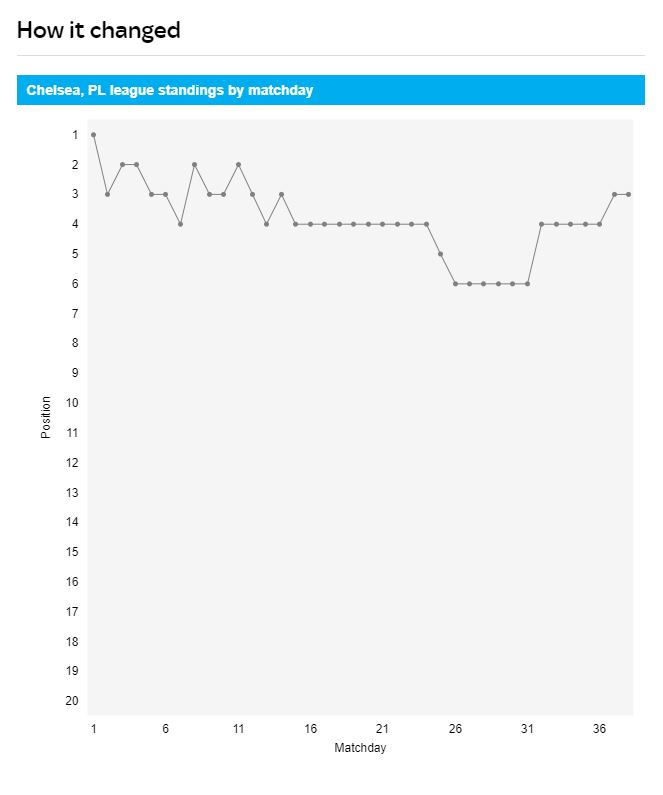 As you can see, a strong start where we stayed unbeaten through the first quarter of the season allowed us to have a major slip up in the spring and still cling onto the top four.
That August form when the players were still fresh got us a lot of points in the bank, and even in our nadir with the defeat to Everton in mid March, we never dropped below 6th.
It's not a sustainable system, and we want points all year round, of course. But it just goes to show how vital those early weeks are. Hopefully, next season, we will be able to start just as well, and finish even stronger.
More Stories about

featured