Viewers of El Chiringuito, Spain's most popular late-night football show were asked which of their 4 main strikers would they omit from their World Cup squad, assuming only three would go.
50% of respondents voted for Alvaro Morata, hardly surprising given his form and the players he's up against.
Diego Costa, Iago Aspas and Rodrigo have all been excellent, especially in the last few months. Morata has been pretty since Christmas.
See the full poll results in the image below: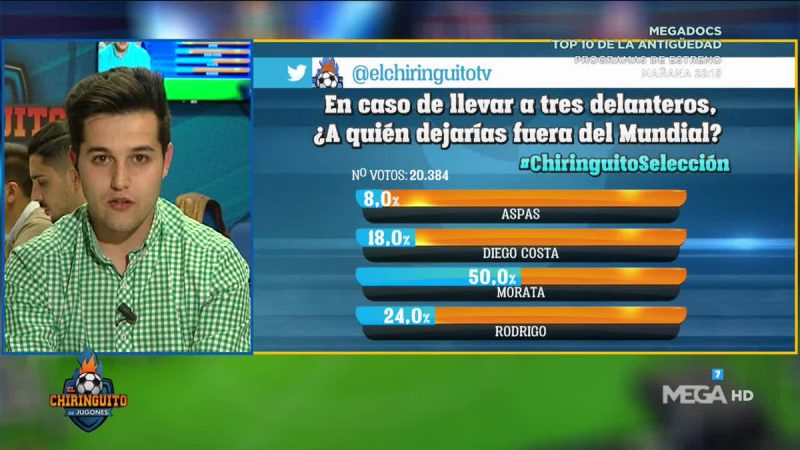 team