Chelsea suffered their fourth defeat of the Premier League season as Marko Arnautovic led West Ham to a 1-0 win over the Blues at London Stadium on Saturday.
Antonio Conte and the Blues players simply ran out of ideas as David Moyes' side didn't have to do more than sit deep and play time to claim the full three points against the reign champions.
For the first time this season we haven't found a single Chelsea player to praise for their performance, as we've even had to dug up a rating of 3/10 following today's game. So, without further a due, take a look at them below…
Here are our Chelsea players' ratings from the game:
---
Starting Eleven:
Thibaut Courtois – 6 – Good catching practice. Didn't really have much to do between the sticks in truth. Couldn't do much with the goal.
Cesar Azpilicueta – 6 – Poor defending in the goal. Was also unable to create chances like he has used to been able to. Did some crucial tackles on West Ham counters though which is why he gets the rating of 6 – just and just.
Andreas Christensen – 6 – Not at his best, not at his worst. Could've been penalized from a hand-ball inside his own box, but was lucky to get away with that.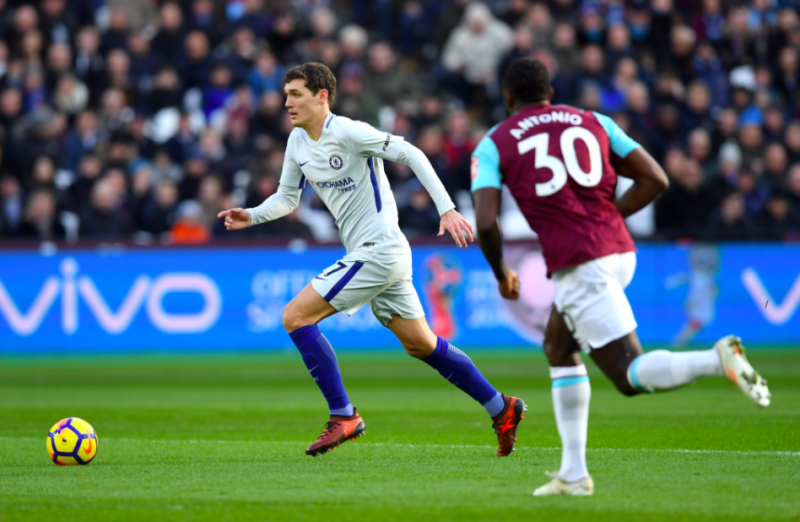 Gary Cahill – 5 – Very poor positioning in the opening goal as he failed to close down Lanzini, who assisted the strike. Needs to do a lot better with his passing as well.
Davide Zappacosta – 4 – Bad display from the Italian, as he barely created a chance from his flank with most of his crosses easily cleared away by the West Ham defence. Forced Adrian to action with a good shot with his left, but that was all, really.
N'Golo Kante – 7 – If we had to pick one, Kante would come closest to the title of 'Chelsea's best player today'. But in truth he wasn't at his best either, as he made mistakes with his passing and ran out of ideas whenever in an attacking position. His back-tracking runs saved us a few times though, and he could have claimed himself an assist should have Morata scored from his pass.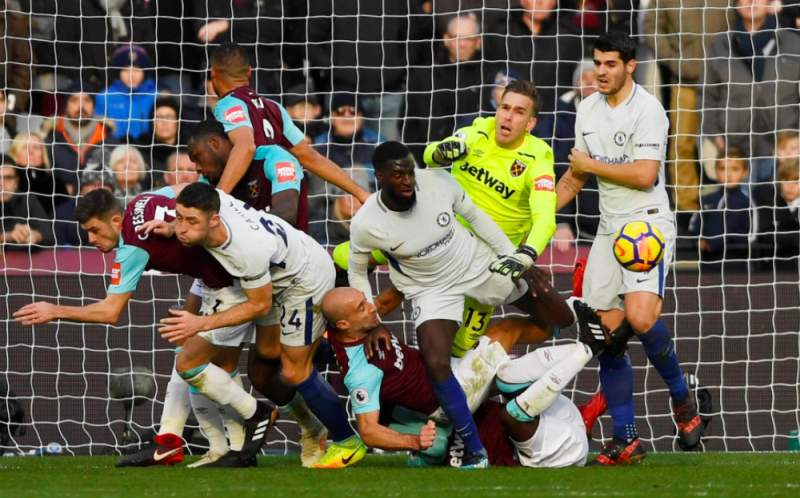 Tiemoue Bakayoko – 3 – The very worts of the bunch in all areas. Was rightfully subbed off at half-time, as the Frenchman's terrible form seems to have no ending to it. Had a good chance to score from a smart Fabregas pass, but took one touch too many before having his effort blocked.
Cesc Fabregas – 6 – Was well involved in Chelsea's attacking moves, as he created some fine chances here and there. Should have got his head to Zappacosta's cross though, but missed the ball by a whisker. Was also close to turn Moses into a break-away on additional time, but pressure got onto him and his through ball was too heavy for the Nigerian to cacth.
Marcos Alonso – 4 – No longer does he offer the same attacking threat to the opposition defence. Played in a few threatening crosses but just like with Azpilicueta and Zappacosta, West Ham defenders had no problem to clear these out. Also he's now just one booking away from a one-game suspension.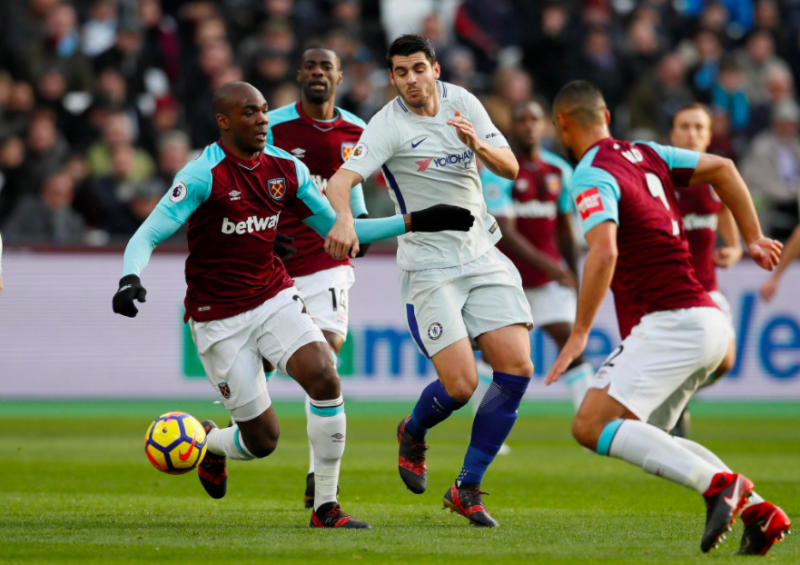 Alvaro Morata – 5 – May not be fully fit at the moment, but even that doesn't justify his performance today. He really needs a kick up the arse as he has to learn to be more ruthless in front of the goal. It's not like Morata wouldn't have the ability to score crucial goals, but Chelsea are currently missing a deadly striker like Diego Costa. His link-up play though is very good, as he continues to feed Hazard with neat passes and lay-offs here and there.
Eden Hazard – 6 – Probably his worst performance this season, as fatigue is surely starting to affect the Belgian winger by now. Completed some good dribbles again, but created just one goal-scoring opportunity where he played a quick one-two with Morata before firing over the bar. His form has been outstanding recently, and perhaps he needs to take a rest next Tuesday to get back on track with that drive.
---
Substitutes:
Pedro – 5 – Came on at half-time as a potential answer to Chelsea's goal-scoring problems, but failed to live up to these expectations. Didn't really hand the team any favours from the left wing, and neither from the wing-back's position where he was placed to after Willian and Moses also came on for the Blues. Wasteful in the counter.
Victor Moses – 6 – Replaced Alonso and was already showing much more determination to get forward than the Spaniard. Should have started the match, as he didn't really get the chances to contribute to the game from the bench.
Willian – 5 – Was also struggling to give the team the needed attacking boost after coming on. West Ham defenders read him like an open book. Needs to be more expressive.