Chelsea star Pedro has revealed who's the team's quickest player – and the answer really is quite the surprise.
When talking of who's most likely to win a race of a 100 metre run, you'd probably think some of the forwards. Chelsea's attacking ranks encapsulate plenty of pace in the likes of Eden Hazard, Willian, Charly Musonda and especially the Spaniard himself. Even N'Golo Kante and Alvaro Morata come very close.
But when asked about Pedro's opinion on the matter, he believes the winner could be found from the team's defensive ranks.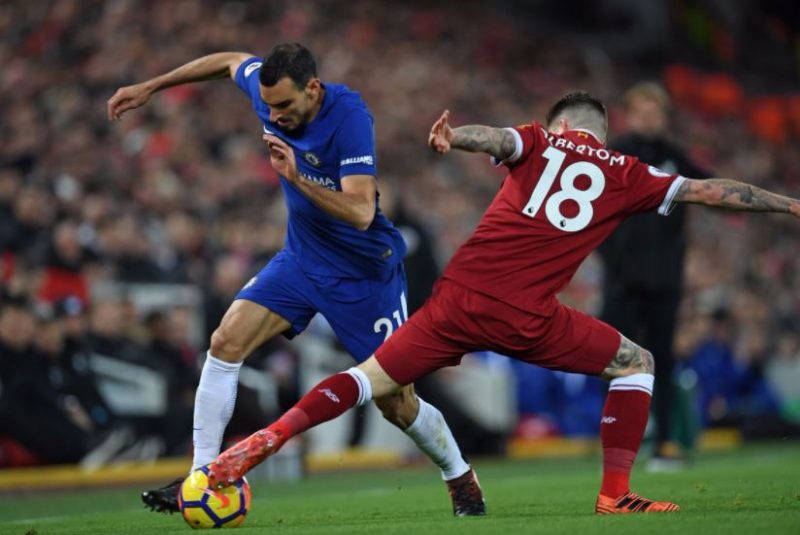 In a yet-to-be-released interview for Soccer AM (via Football.London) the former Barcelona man says that from all Chelsea players, Davide Zappacosta would be the 'probable' winner of a 100 metre run.
"It's difficult because there are many fast players. Charly Musonda, Willian, Davide Zappacosta.

I don't know. N'Golo Kante does a lot of running and doesn't stop running.

Those four guys are probably the fastest.

Who would win a 100m race? Probably Zappacosta."

– Pedro
We've all seen the Italian summer signing owning the right-hand side of the field with his storming runs, so it's clear why Pedro thinks this way. Despite that though, Zappacosta is certainly not the player who you'd think first yourself, would it?
I'm sure that after saying this, it would be the right thing for Pedro and the rest to actually race between each other and see who's proven the fastest!