The Blues have not been able to keep up with Manchester City's title chase this season, and there are many factors why things haven't gone Chelsea's way.
Not only have City been in a terrific form under Pep Guardiola this term, winning 18 out of their first 19 Premier League games, but they simply haven't been put enough pressure on by the reigning champions or any other side.
Chelsea have managed in big games, but losing to Crystal Palace, West Ham and Burnley – opponents that the Blues should quite easily go on and win – have already reset the club's season targets regarding the league. Antonio Conte's side were expected to try and retain the title this term, but with the Manchester side 13 points clear on top of the table, it's almost impossible to see any other side catch them before May.
According to club legend Dennis Wise, the reason Chelsea aren't turning games into better results this summer is down to the absence of Diego Costa. The Spanish forward played an instrumental role in the Blues' title triumph last season, but has now returned to his former club Atletico Madrid.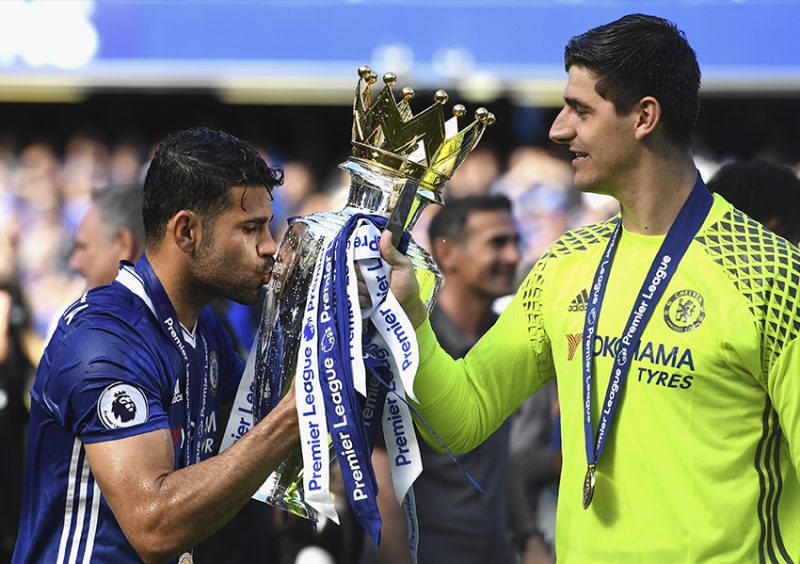 Following Chelsea's 0-0 draw with Everton last Saturday Wise claimed that with a ruthless goal-scorer like Costa the Blues would have won the game with ease, just like the rest of the games where the Blues haven't been able to get the needed results. When asked what's missing from the Blues this season, he simply said this:
"Costa – a horrible centre-forward who nicks goals.

Today you see the three guys [Eden Hazard, Pedro and Willian], they want to come out wide and deep.

Costa battles and makes defenders make mistakes.

That's what Chelsea miss – it might have been different if [Alvaro] Morata played.

Someone like a Costa might have got them a goal and it would have been a different game."

– Dennis Wise, Express
From all the current top six sides Chelsea have scored the fewest goals this season. Alvaro Morata, the team's top scorer, has suffered injury set-backs and suspensions which have kept the Spaniard out of the side for several times. Fortunately he's back in the side for our upcoming Boxing Day clash with Brighton.