Chelsea goalkeeper Thibaut Courtois was not satisfied with the Blues' 0-0 draw with Everton on Saturday afternoon.
After a dramatic 2-1 win over AFC Bournemouth on Carabao Cup's quarter-final stage in the middle of the week, things were looking good for Chelsea ahead of yesterday's game. The Blues enjoyed plenty of possession with the ball, but were simply unable to break down the Toffees' tight defence.
Willian, Tiemoue Bakayoko and Pedro all went close for the visitors, but Chelsea were missing the focal point of their attack. Chelsea's top goalscorer Alvaro Morata was suspended for the game due his fifth yellow card of the season that he received against Bournemouth for kicking the ball away after celebrating his late winning goal, and Michy Batshuayi was once again not trusted to start by manager Antonio Conte.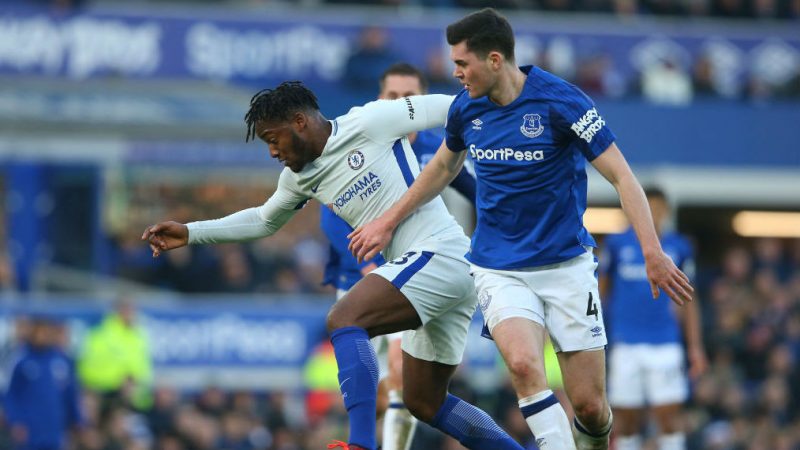 Despite playing with three forwards who are all short and pretty poor with their heads, Chelsea relied on creating their chances from the flanks. Several crosses were sent deep into the box, but no player was there to head them in, as the full-time result indicates.
Courtois noticed this as well and insidiously slammed Conte for not choosing to play with a proper striker in the side – that possibly being Batshuayi then.
"Coming here was always going to be tough, they're on a good run so we expected a tough game but we tried our best to win.

Their goalkeeper made a few good saves and we had to be careful on the counter but other than a few free-kicks they didn't have many chances. It's not easy when a team falls back, I think we could've had more shots on target but we didn't have a big guy up front despite lots of crosses into the box.

We concentrated hard on keeping the clean sheet, which is a good thing from today of course, but we're not happy we didn't create the chances to score."

– Thibaut Courtois, Sky Sports
If Conte really isn't going to change his mind about Batshuayi, it's fair to say Chelsea really need a new second-choice striker this January to cover for Morata when needed. It's going to be a hectic end to the season with the Premier League, League Cup, Champions League and FA Cup all still to be played for, and the Blues are desperate for reinforcements.