Chelsea flop Abdul Baba Rahman has reportedly 'pushed' himself back into Antonio Conte's game plan consideration, according to Daily Mail.
The Ghana international has been recovering from a knee ligament injury for the past eleven months, but has already taken part in Chelsea's first-team training since October.
Conte is known to be keen on signing a new left-sided wing-back in January. Juventus' Brazilian star defender Alex Sandro has been strongly linked to the club since last summer, as the former Azzurri boss still has no proper back-up for Marcos Alonso. Brazilian youngster Kenedy, who is naturally an attacking winger himself, has been rotated in the position against easier oppositions, but he's also expected to move away on loan this January.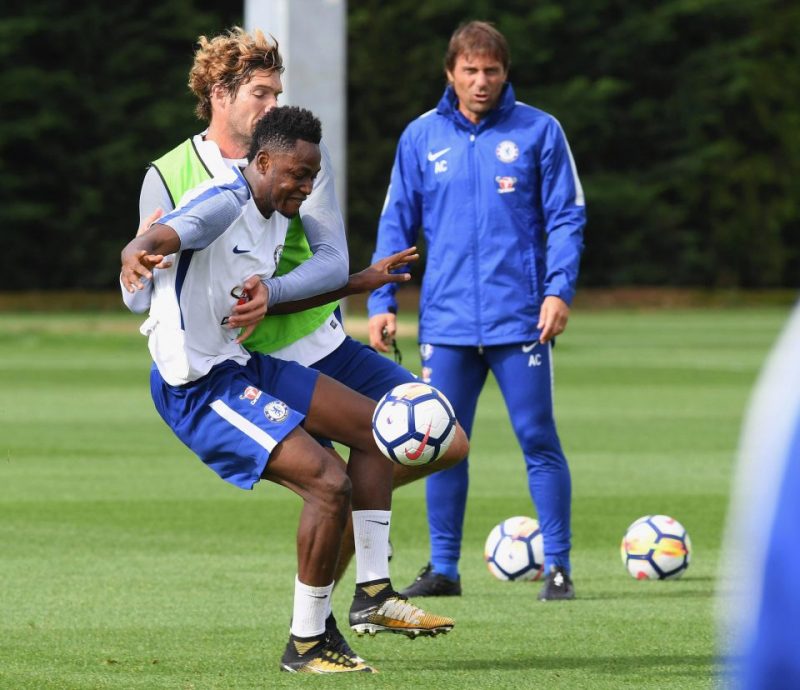 Chelsea can't pretend that Baba Rahman would be as good as Sandro and thus save money on the market, but the 23-year-old left-back would be a decent squad player for us, at least until we sign someone of Sandro's caliber.
Baba Rahman joined Chelsea from Augsburg in the summer of 2015 but failed to make an impression during his first year at the club, eventually moving away on loan to Schalke where he only faced more injury issues.