We recently made a half-season review on Chelsea, but also wanted to see how you fans agreed with us.
Half-season review: Chelsea's best performers, ideal January transfers & more
Naming the best, worst and most promising players was one thing, but many of you also gave good opinions on who to sign this January and who should we cash out on.
Let's take a look at who you've rated the highest and lowest so far this season…
BEST PLAYER
⭐️ – Who has been Chelsea's best player so far this season?

— eetu ikola (@Chelsetu) December 25, 2017
Just like we did on our half-season review, you also chose to vote Eden Hazard as our best player so far. The battle for the title was slightly tighter than expected though, as 23 % of the voters snubbed the Belgian to choose Cesar Azpilicueta as the winner.
The two Chelsea stars have without a doubt been the most consistent in their performances this season, and we must only hope to see more of that from both them and the rest of the team in the future.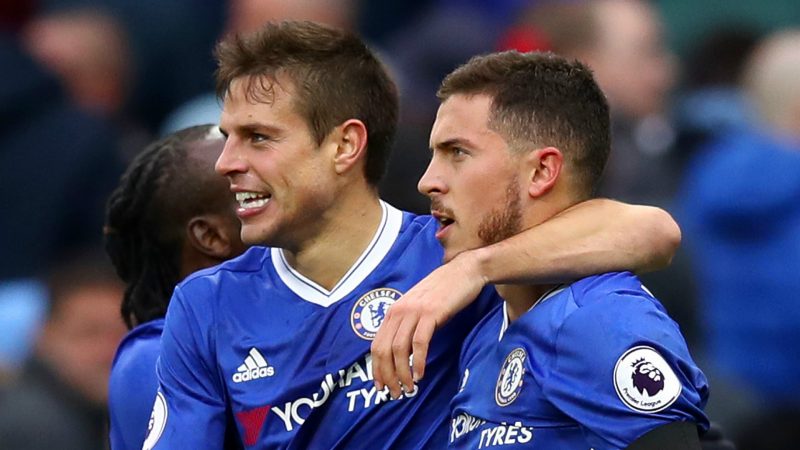 WORST PLAYER
https://twitter.com/Chelsetu/status/945304763159269377
This part of the poll received the most attention, as over 950 people had their say over Chelsea's worst performer so far this season. Willian has received plenty of criticism in the social media during the season, but apparently summer signing Davide Zappacosta has turned out to be the worst so far – according to this poll, at least.
Tiemoue Bakayoko also got plenty of votes in the 'Other, who?' part, as several fans have not been impressed with the beginning to his Chelsea career.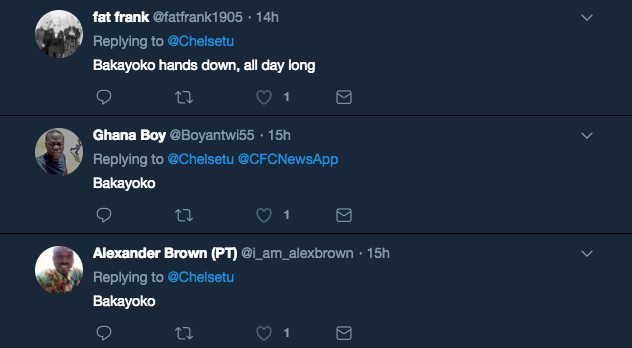 But, with almost half the votes to his name, the Italian wing-back gets awarded the title of 'Chelsea's Worst Player' from the first half of the season. Expecting to see the Azzurri man step up his performances from now on!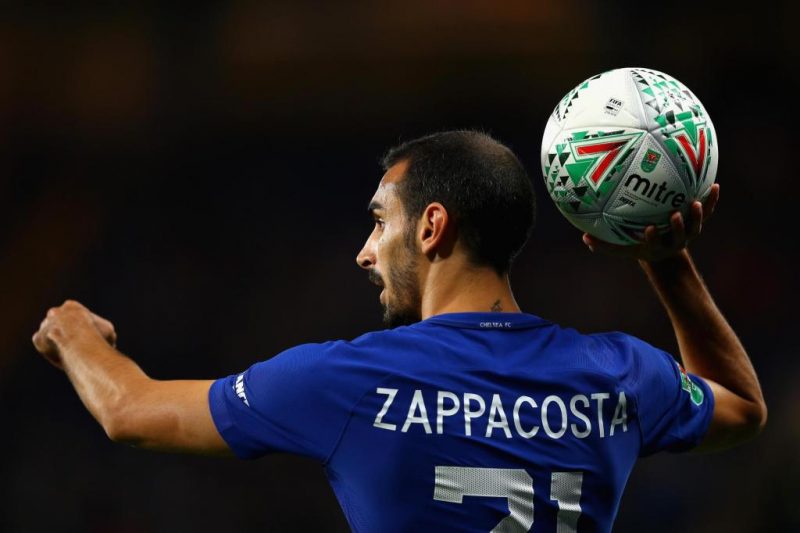 RISING STAR
https://twitter.com/Chelsetu/status/945304765529055232
This one was just a one-horse race really, with the 21-year-old Blues defender Andreas Christensen claiming the title of 'Chelsea's most promising U23 player' so far this season with 90 % of the votes.
The Denmark international has done a brilliant job stepping in for David Luiz in the Chelsea first-team, and it's unlikely to see the Brazilian find his way back to the Blues' starting XI anytime soon considering the form Christensen is currently in.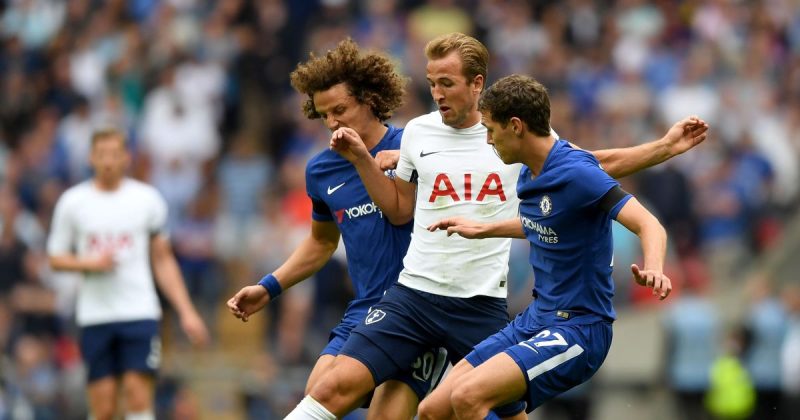 Up next, we discuss transfers…
WHICH POSITIONS TO FOCUS ON THIS JANUARY?
https://twitter.com/Chelsetu/status/945304768364339208
With the January transfer window knocking on the door, it was ideal for us to see who you fans would like to see coming in to the club, as well as who to cash out on should we have to choose one player to sell.
Regarding which area should Chelsea focus on strengthening this winter, the votes were quite evenly split between wing-backs and forwards.
Chelsea obviously need to bolster their ranks in wide positions, with Marcos Alonso still lacking a first-team cover on the left wing-back's role. Alex Sandro has been a key name in the list of Chelsea's potential transfer targets, but we'll get to that in the next part.
The fans also agree with us stating that the team needs a new striker in the side. Signing a top-class cover for Alvaro Morata who Antonio Conte can actually rely on would be a fantastic move for anyone except Michy Batshuayi, really.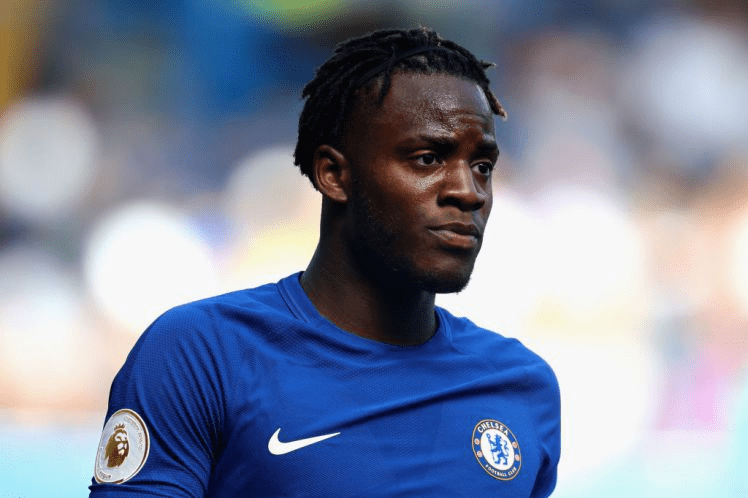 WHICH TRANSFER TARGET TO SIGN?
https://twitter.com/Chelsetu/status/945304772265070592
Chelsea have already been linked with a move for several footballing stars in the recent weeks, but Juventus wing back Alex Sandro seems to top the list in this category.
The Brazilian has been a long-term target for Chelsea now, and it would be wise to try and sign him before he changes his mind about Juve's fresh contract offer – which he currently isn't keen on signing.
Leicester winger Riyad Mahrez and Dortmund striker Pierre-Emerick Aubameyang were the two other main candidates, both receiving over 40 % of the votes. As alternatives to the the list, AS Monaco starlet Thomas Lemar was also mentioned.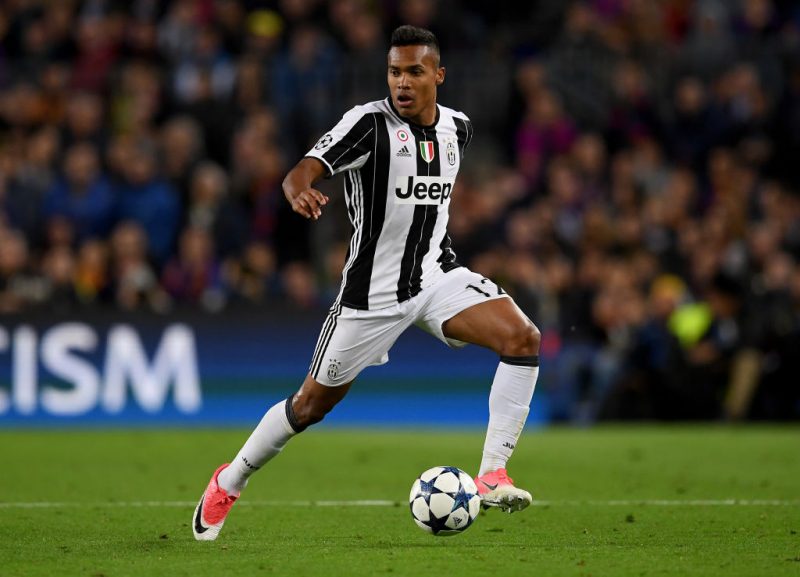 WHO TO SELL?
💰 – If you had to choose one, which player should Chelsea sell this January?

— eetu ikola (@eetuikola) December 25, 2017
The votes were quite equally split among the three main candidates here. David Luiz is expected to leave the club after losing his place in Antonio Conte's first-team plans, while Willian has also been strongly linked with a Chelsea exit with Jose Mourinho's Manchester United watching over him.
The winner of the poll was, however, Batshuayi. The Belgian is simply not being trusted by the manager and has not really showed the fans why he'd be justiced to start ahead of Morata in the Blues attack. Chelsea paid a high price for him a year and a half back, so it's unlikely he'll move away permanetly just yet.

WHICH COMPETITON TO FOCUS ON?
With the transfer subject pretty much sealed and settled, it's time for the final question of the review.
🏆 – Which competition should be Chelsea's main focus for the remainder of the season?

— eetu ikola (@eetuikola) December 25, 2017
Chelsea are admittedly out of the Premier League title race with Manchester City 13 points clear on top of the table, 16 points away from us. Looking at the three other competitions, we're still in for all of them.
From League Cup, FA Cup and Champions League the latter obviously gathered the biggest amount of votes. We're facing FC Barcelona in the first knock-out games of the tournament, but should we be able to progress through against them – anything is possible.
Bring it on, we're ready!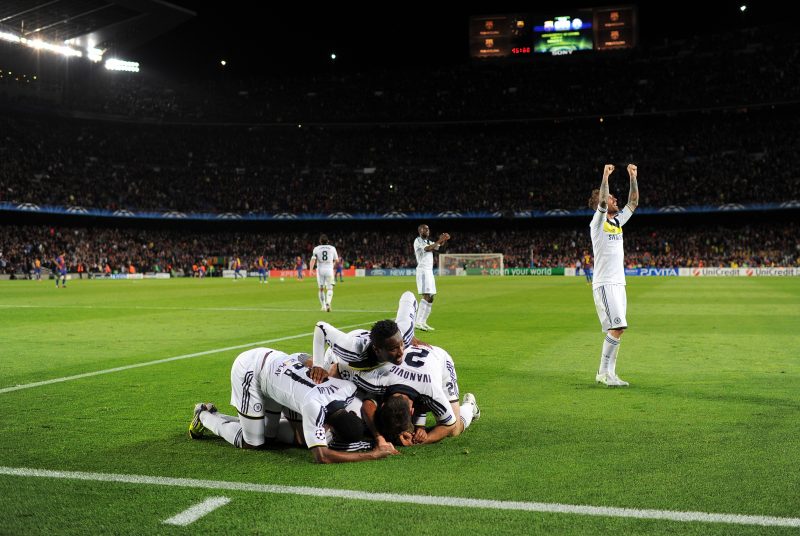 We would like to thank all of you who voted for taking part in the review – see you again for another one at the end of the season!