Russian oligarchs are one of the most controversial figures in the world of business. Most of them made their fortunes during the famous 'perestroika' reform introduced by Mikhail Gorbachev in the 1980s. This was a period when Russia opened itself to western values, but it was also a time when crooked entrepreneurs were given a chance, through wheeling and dealing, which often bordered on the criminal, to dramatically increase their riches.
This was a period when Gorbachev and more notably Boris Yeltsin offered people with questionable credentials access to shares in publicly owned companies for ridiculously low amounts of money.
That meant that people like Abramovich, Rybolovlev, Berezovsky and others had access to attractive business opportunities.
Since a large portion of the oligarch's fortunes have been obtained in an illegal fashion, many people speculate that the best way for these oligarchs to ensure that they are never caught is to make themselves associated with a big club name from European football. In this article we'll focus on the three most prominent Russian oligarchs owning a football club.
Roman Abramovich
The owner of Chelsea FC is the most logical choice to start this list with, since most football owners, and not just Russian oligarchs, have been compared to the Saratov born entrepreneur and businessman ever since he entered top tier football. In fact, many people claim that the world of football changed when Roman Abramovich acquired Chelsea, and that the transfer values of football players went significantly up after he made his first purchases as an owner of the West London club.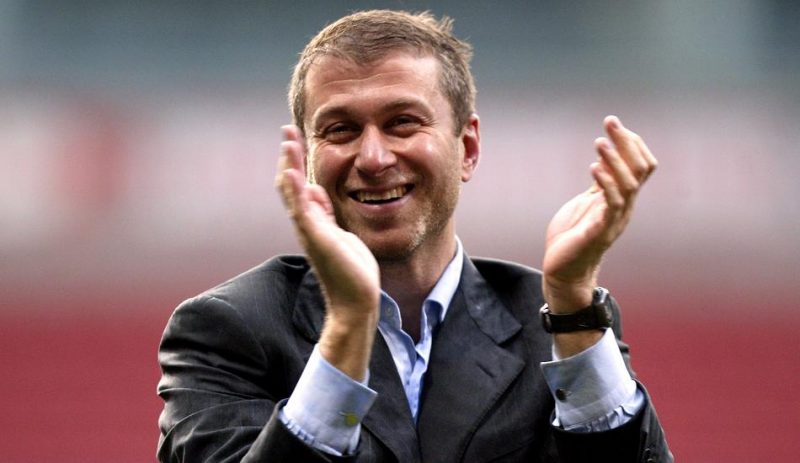 This hyper inflation wasn't the only legacy of Abramovich in the world of football. He was arguably the first chairman to be branded a 'Sugar Daddy' and he also set the standard in the philosophy of winning a trophy every season at any cost. This was the reason why Chelsea changed managers more often than any other top European club in the last 13 years and even fan favourite Jose Mourinho wasn't spared from Roman's wrath and was sacked not once, but twice.
Chelsea fans though, seem to have a soft spot for their owner. And so they should. He is the man who single-handedly changed them from contenders for European places to constant title favourites in his time at the helm.
Another thing going for him is the fact that he genuinely loves the game. Whenever he attends a match at Stamford Bridge he seems to be the most excited fan at the stadium, and that is something that fans appreciate, especially since other owners rarely show any emotion towards the clubs they own and see their clubs purely as an investment designed to yield them some profit.
Alisher Usmanov
One such owner is Alisher Usmanov. He is the second largest shareholder in Arsenal FC and seems to look at the club only as a vehicle to make money. Now you might say that the Arsenal FC shareholder has often publicly criticised the club for not making any significant forays in the transfer market, but that all seems like a smokescreen to hide his own inactivity when it comes to spending money for player recruitment.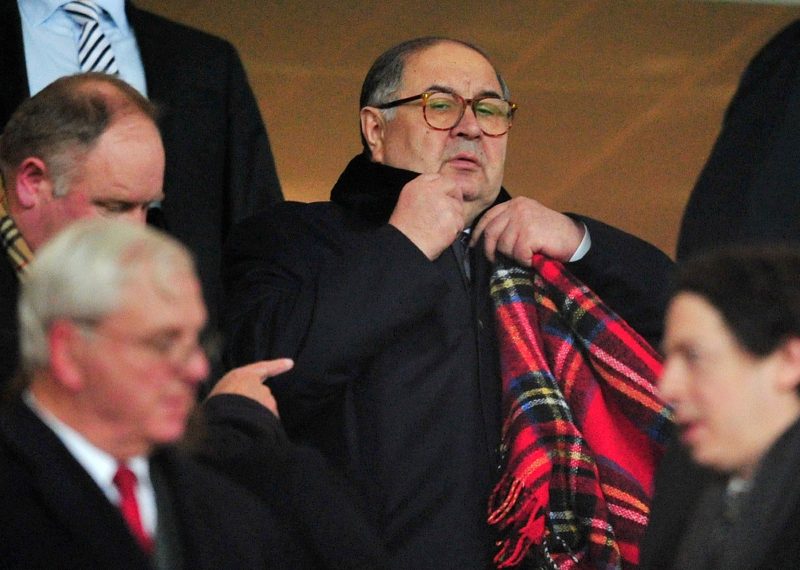 The majority shareholder for the Gunners is the American businessman and entrepreneur Stan Kroenke who owns close to 65% of Arsenal's shares while Alisher Usmanov owns 30% of the shares at Arsenal. However, both Kroenke and Usmanov have long been the target of the wrath of Arsenal fans.
First and foremost, fans have constantly expressed their dismay about not buying established 'star' players, and instead investing in youngsters who are yet to impress. They claim that more players of Alexis Sanchez' calibre need to be brought every season, but his purchase looks more and more like the exception rather than the rule at Arsenal.
Secondly, fans have been quite vociferous about putting all of the owners' faith in the hands of Arsene Wenger, who even though is still held in high regard by a small portion of the fan base (mostly for his achievements from the turn of this century), the majority of fans think that the time is right for a change.
And finally, there seems to be lack of clear direction in which Arsenal are being taken. Money were promised after the new stadium was going to be built, but that came and went and the only thing that fans were left with were the names of players that Wenger almost signed in the past.
Dmitry Rybolovlev
Dmitry Rybolovlev is a Russian investor, businessman and entrepreneur. He owns 66% of the shares of AS Monaco FC (the other 33% are owned by Prince Albert and the Monaco Royal family) and is one of the newer oligarchs to have entered the world of football.
However, the fact that he was the new kid on the block didn't intimidate the Russian. In fact, upon arriving at Stade Louis II, Rybolovlev didn't waste any time and immediately got the club promoted from the French second tier in his first full year as an owner.
In his second full season, he made full use of the fact that Monaco is a tax haven, and was already purchasing the best and brightest prospects in Europe. Radamel Falcao, Joao Moutinho, James Rodriguez, Ricardo Carvalho, and Eric Abidal were all signed promptly, as Rybolovlev spent over £145 million. But every pound was well spent if you consider that the players bought could score goals like this.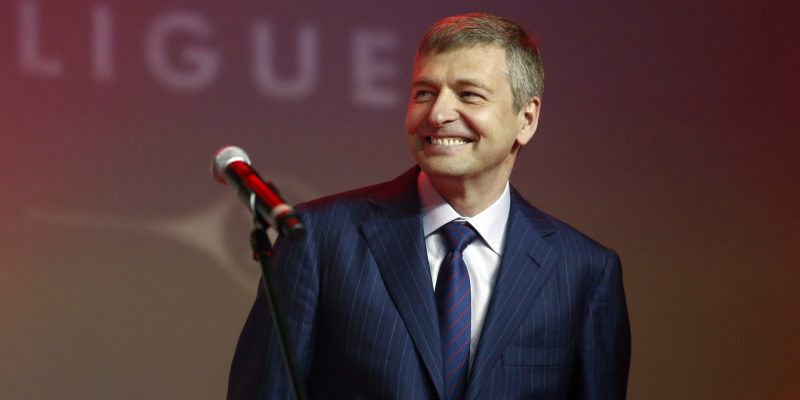 Rybolovlev has reduced his spending since then and has decided to conform to the rules imposed by UEFA in their Financial Fair Play Regulations. As Vadim Vasilyev, AS Monaco's vice president, has said in one of his interviews, Rybolovlev has chosen the gradual development of a project over the instant success achieved through spending obscene sums of money.
This is clearly evident from the way Rybolovlev's club has been conducting itself in the transfer market. Players like Falcao and James Rodriguez have been moved to other clubs, and the sale of Rodriguez in particular has been really beneficial for the club's coffers because it has reportedly brought an extra £70 million to the club.